Sourcing all the printed goods your company needs can be a really tough job. In years gone by this role would be looked after by a print buyer who had bags of print knowledge and knew all the curve balls that could come his or her way. In today's digital-first world, print has taken more of a back seat as people concentrate their efforts in areas such as their social media accounts and video content. This has led to more and more people being asked to source great print at a great price without that impressive bank of knowledge to back them up. Print Management could offer you a solution.
What is Print Management?
Traditionally a printer would be a manufacturer, a business that could produce printed items in their factory and deliver them to you without going through any middlemen.
Print Management companies do not have any printing machinery, they can't create a run of your sexy new brochure themselves on printing presses they own.
Print Management companies quite simply manage your print requirements for you. They have a collection of suppliers that specialise in various different types of print and they use the best supplier to meet your needs. These management businesses are doing the job that print buyers used to do.
So why would I need another business to do that when I could just do it myself? Good question, and sometimes you won't.
If for example, you only produce printed business cards, plus some company letterheads and nothing else, there's no real point in asking someone to source those for you. With a modest annual spend on print, there's no point in paying the extra margin that a management company will add when it won't take up too much of your time to handle it yourself.
Would Print Management Work for my Business?
If you have a higher budget for your print, the management route could make more sense.
Let's look at an imaginary small to medium business:
Ritch Foods
Ritch Foods supplies various restaurants, pubs and cafes with wholesale food items. They have delivery drivers, office staff and sales reps. They spend upwards of £10,000 per year on their print requirements. The items they purchase are:
Letterheads
Business Cards
Invoices
Delivery Notes
Various Product Brochures
Branded Staff Uniforms
Branded Merchandise
Vehicle Branding
Exhibition Graphics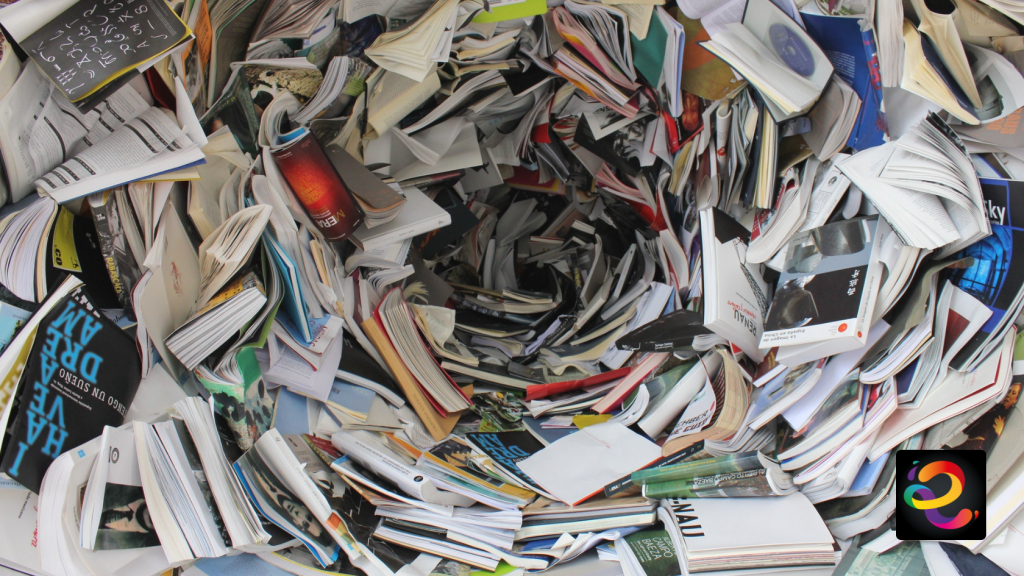 The print industry is very diverse
The majority of manufacturing businesses tend to have their own niche and speciality.
Different machinery is required for each niche. For example, it takes a different piece of machinery to create business cards, compared to exhibition graphics. Invoices can't be produced on the same kit that is used to create vehicle branding. Printing companies simply do not have all of this machinery all under one roof, it's not cheap and if they don't have their machinery running, they will be losing money.
This is where Print Management comes in and starts offering true value as they have multiple suppliers already serving each niche. This gives them the power to find you the best possible deal thanks to their buying power.
So why have a dog and bark yourself? Print management on this level will save you both time and money, no-brainer surely? Well kind of…
Pot of Gold at the End of a Rainbow
Large organisations also have the option of employing a print buyer to do the job of the PM. If you can find someone with the knowledge, time and contacts to do all of this then you're definitely onto a winner. In fact, if you find that person, hold them close and treat them good because they're more valuable than a pot of gold at the end of a rainbow.
So to summarise, if you have a small manageable amount of printing, look after that yourself. But if your annual printing bill brings a tear to your eye, or you just don't have the time, then it might suit you to inquire about a little help with it all.
Hopefully, you now have a better idea about what print management is and whether it is for you or not. If your curiosity is peaked then click HERE and watch our awesome video all about Print and then if you're thirsty for more, drop us a line and we will be more than happy to have a chat. Not that we like to brag, but we have one of those aforementioned 'pot of gold' characters ready and waiting for the call.