Anyone with a smartphone can now upload social media images, in fact, the quality of the cameras on modern phones means the images can be clear, slick and generally top notch. But, if everyone can do it, how do you stand out from the crowd?
A great way to make sure your images are stopping people from scrolling straight past them is to create branded, professional images that just can't be ignored.
Nail your brand and save time
The real beauty of these apps is that not only do they help you keep all of your images completely on brand, but they also help you create those stunning images much quicker, wherever you find yourself. As soon as you have decided on the filters, effects and fonts you want to use, all you need to do is follow the same steps each time to create brilliant and consistent social media images. As soon as you have your workflow sorted, you'll be able to knock out high-quality graphics in no time at all.
Stand out even from those in the know
There are plenty of apps available that can take your images to the next level. There are also some people who can tell you which app you've used to create your images because they are such huge geeks (yep, guilty as charged your honour), they know the app just from the filters and fonts used.
If you want to fool us and really stand out, why not use a combination of apps? Maybe use one to add your filters and another to add your text? Have some fun and create truly individual images that will rock the social media world.
Apps for social media images
Canva
Canva is our main tool of choice, we use it to create all of our blog post imagery as well as our social media images. Canva is mainly a desktop application that also has a mobile app. It is really the swiss army knife of this list.
The list below highlights just a few of things you can do with Canva:
Graphs and Infographics
Photo Editing
Magically Re-size Your Design
Drag-and-Drop Elements
Hundreds of Free and Paid Elements & Templates
Pre-Sized Designs for Different Platforms
Social Media Templates
EBook Templates
Marketing Templates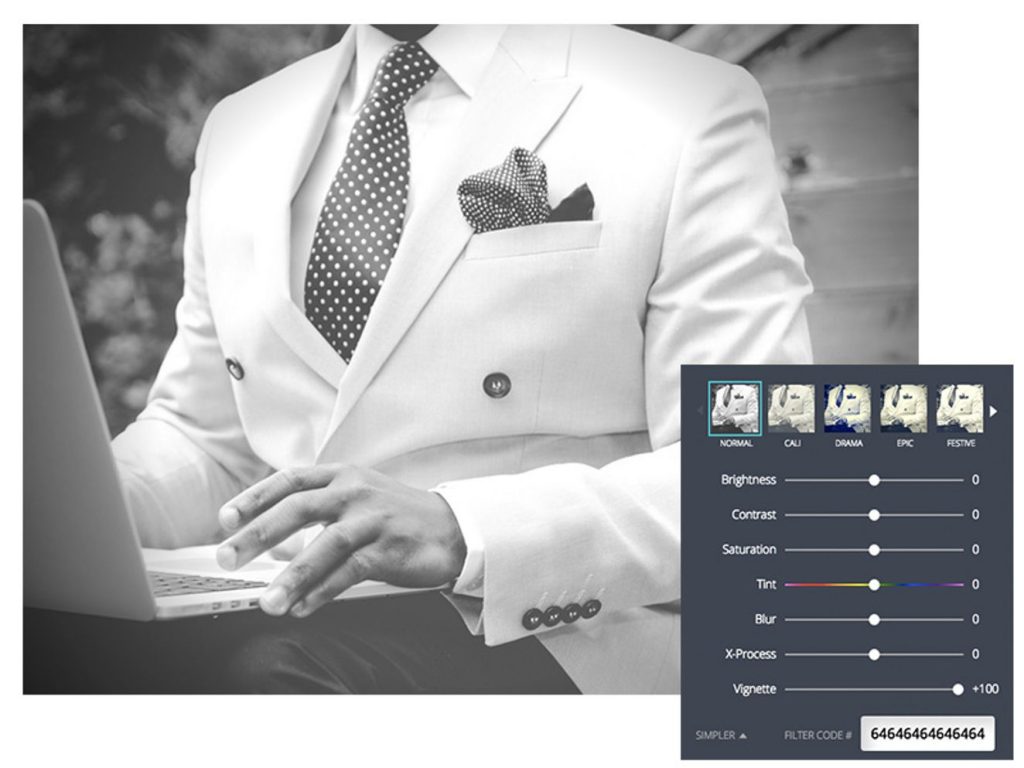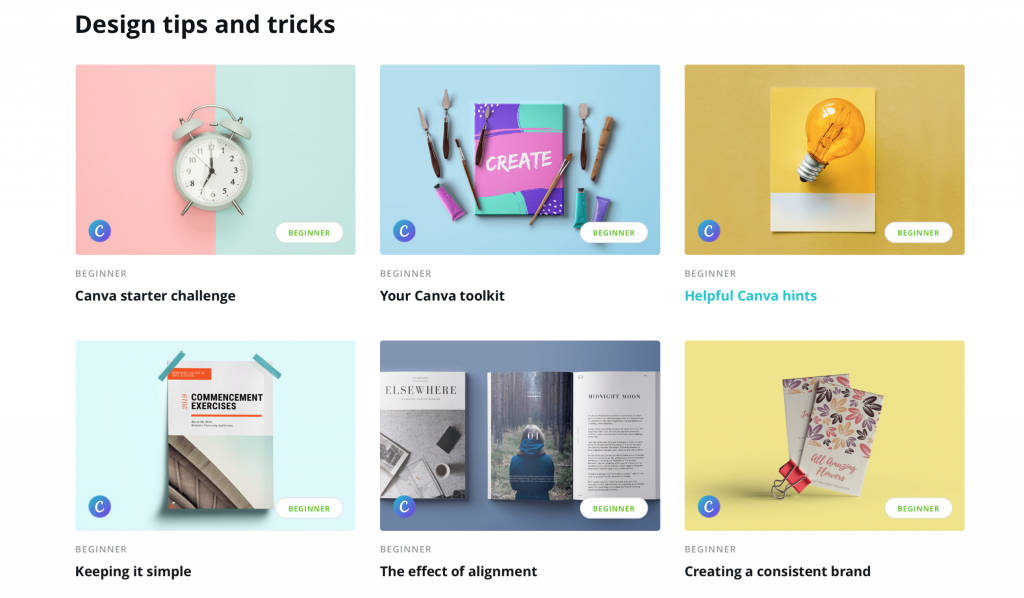 Check out the Canva site here, sign up for a free account and start creating.
You can also take a look at a whole heap of tutorials Canva have created right here. Plus, if you love a video tutorial, why not check out this fantastic YouTube channel for some cracking tips, from the brilliant Ronny Hermosa.
Download the apps on your phone
Spark
Spark Post is made by true design software royalty. Adobe, the company behind Photoshop, Illustrator, InDesign and many other must-haves in a designer's toolbox have created an app that really helps with brand consistency.
Spark lets you save your brand colours and fonts within the app so that every image is totally you. You can also resize your designs for whichever social platform catches your fancy.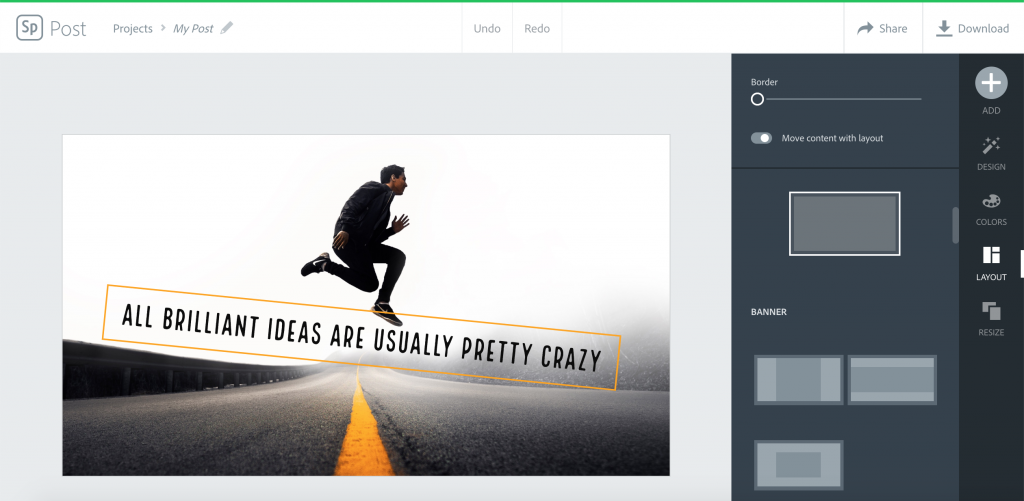 Check out the Adobe Spark website here.
Download the mobile apps here.
Photofox
Photofox lets you create Photoshop-esque magic right from your phone. Whether you want to create a stunning double exposure image or use layers to combine multiple photos, this superbly powerful app could be your new best friend.
There is a fairly sharp learning curve with this app, however, if you're willing to put in the time the results can be truly amazing.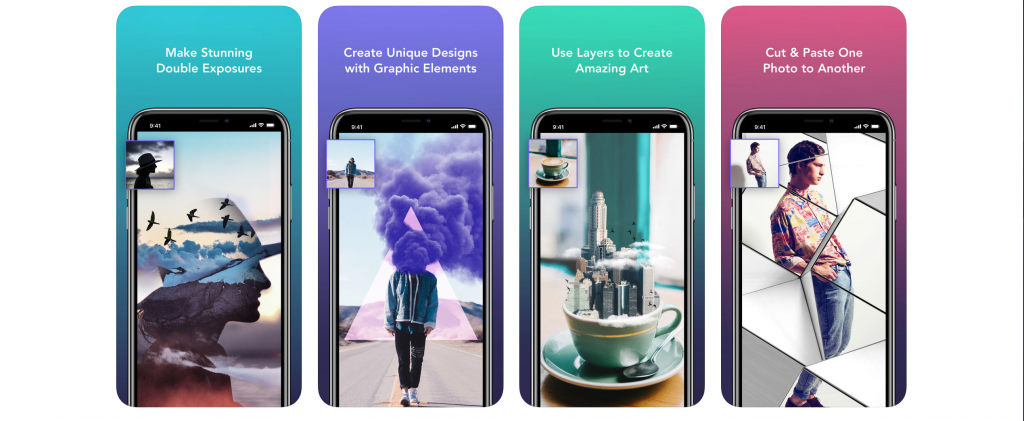 Download the app now to create images like these.


Snapspeed
Snapspeed is a cracking little app created by those clever people at Google. This app has loads of options including filters, frames and even lets you remove something from a photo as if it was never there – no photoshop skills required.
One of the best features on this app is the ability to save the look you have created ready to be used again and again to create consistent images.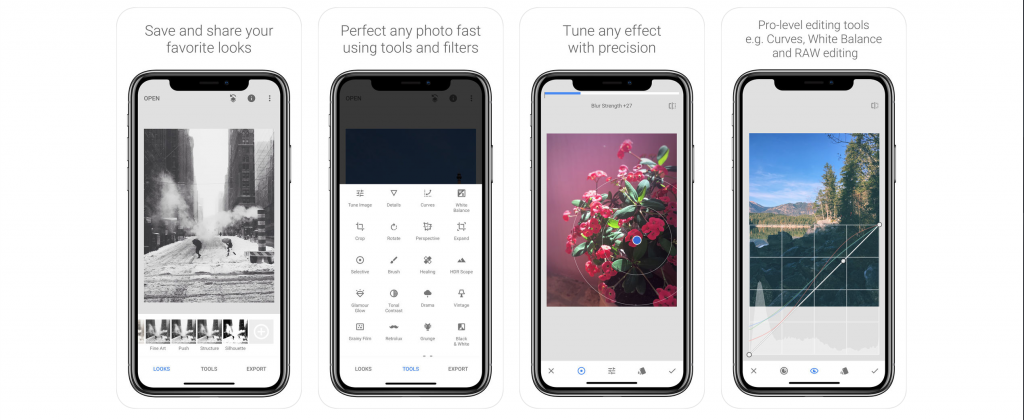 Snapspeed is available on iOS and android.
Photofy
Photofy is another app that lets you edit photos, add text overlays and create collages.
You can also choose from some pre-made templates to make life easier.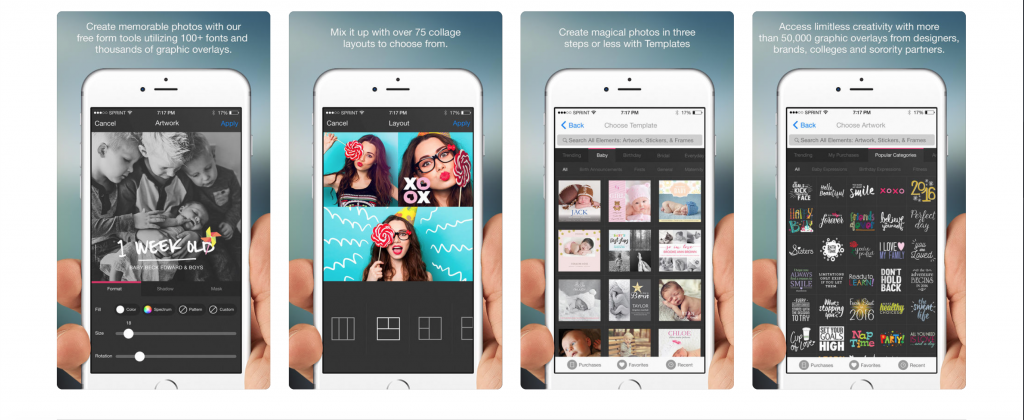 Tell us what you think
These apps are all great and it really depends on personal preference as to which ones you decide to go with. Once you've had a play, why not add a comment to tell us what you think?
Also, if you think we've missed something awesome from this list, let us know.